WEST LAKES COMMUNITY
I offer a fully mobile massage service, with options of daytime, evening or weekend appointments. I am insured and work under the guidelines and Code of Ethics of the Federation of Holistic Therapists.
Book an appointment today!
"I was having problems with pain and pins and needles in my hands. Two sessions with Kerry on the trigger points in my forearms and now I am pain free!! Boom! Thank you Kerry!!" - Rob, Tradesman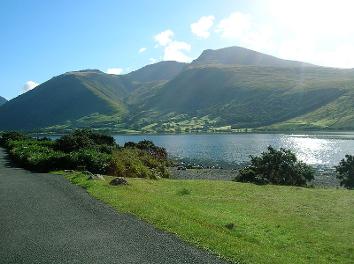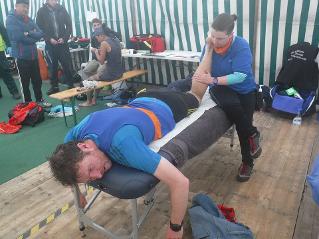 SPORTS EVENTS
Fell race? Cycle race? Ironman? Triathlon? Rock climbing? Mountaineering? Fell walking? Canoeing? Three Peaks Challenge? ...the list of sporting and recreational activies within the Lake District goes on and on!
I offer Pre-event Massage - stretching tissues, warming and preparing the muscles for activity prior to performance, and Post-event Massage - helping muscles to recover by flushing out toxins and lactic acid build up; reducing the risk of next day muscle soreness.
Please contact me to discuss arrangements for individual or team treatments.
"Kerry gave me a massage at the end of my first days walking of my 1.000 mile walk for cancer research this year – It was an excellent conclusion to a day's trekking band I am sure that it helped relax muscles that had no idea what was in front of them The only pity was that Kerry wasn't on hand for the next 69 days of the trek to continue the treatment !! Alas. I returned from the walk with a knee problem (The X-Rays showing "Significant Wear" to my right knee joint) so I again went to Kerry to see if a massage would help reduce the discomfort – Although other than surgery, there is no long term fix for my knee, I am sure that Kerry's massage again helped. Kerry is extremely skilled in what she does and her treatment room is next to her home in the beautiful Wasdale Valley is an excellent venue for your massage." -Rob Steele: https://www.facebook.com/robs.big.walk
VISITING THE WESTERN LAKE DISTRICT?
I offer a mobile service to your holiday accommodation to ease your aches and pains after a day out on the lakeland fells.
Why not contact me to check availability?
"It just took one session with Kerry working on my back to bring instant relief. She is an extremely competent and professional masseur." - Joanne, Fell Walker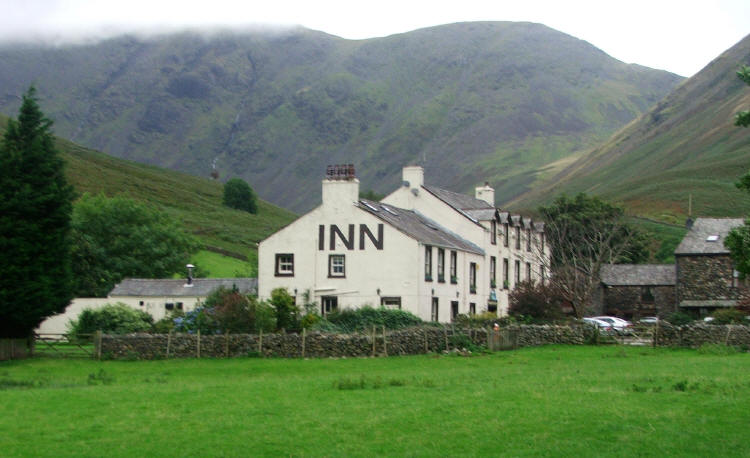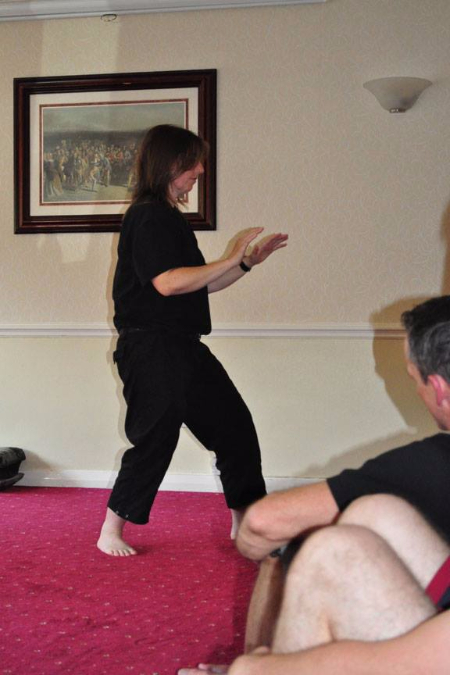 WORKSHOPS AND TALKS
I have given talks and demonstrations about Taiji and massage to many organisations and schools within West Cumbria.
If you think that Taiji or massage would be of interest to your group or organisation, then please contact me to discuss your requirements.
"I have known Kerry for over a decade via our mutual interest in martial arts. She is both my student and teacher, having trained together, swapped ideas and enjoyed countless enlightening discussions. Regularly offering her experience at our group's annual weekend training camp, she never fails to deliver engaging classes with inspiring enthusiasm and can successfully adapt to suit a variety of skill levels. Kerry is an in-depth thinker and a genuine person who is deeply passionate about the daily integration of body, mind and spirit."
Chris Denwood (Founder & Chief Instructor, E.S.K.K® Martial Arts & Fitness).
FESTIVALS & EVENTS
I am an experienced leader of Tai Chi workshops at festivals and events and I have experience of offering massage at festivals and events.
If you would like to offer Tai Chi workshops or massage at your festival or event then please contact me.
"Kerry's friendly and relaxed teaching style made her workshops a big hit at Solfest with people returning year after year to take part. She is able to work unsupervised and on her own initiative which is an enormous help to a busy festival organiser."
Sarah C, Workshop Co-ordinator,Solfest